Medium-Sized Map with lots of openings to Bombsites. CTs start very close to Bombsites but Ts could strike from many angles.
Remastered Port of Source Map, Changes Include:
– Improved Lighting
– Added Place Names
– 32 Player Support
– Improved Bot Navigation Meshes
– Improved Mini Map
SETTING:
Location: Adelaide, Australia
Time: 1900 Hours
Terrorists are planning to bomb an Internet Cafe, their targets are either in the heart of the Cafe itself or above on the rooftop.
The Australian Federal Police must do what it can to stop this threat so they can drink a beer afterwards.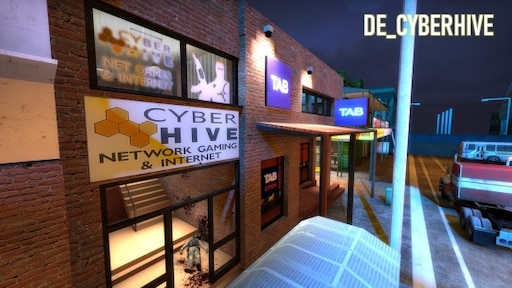 steamcommunity.com